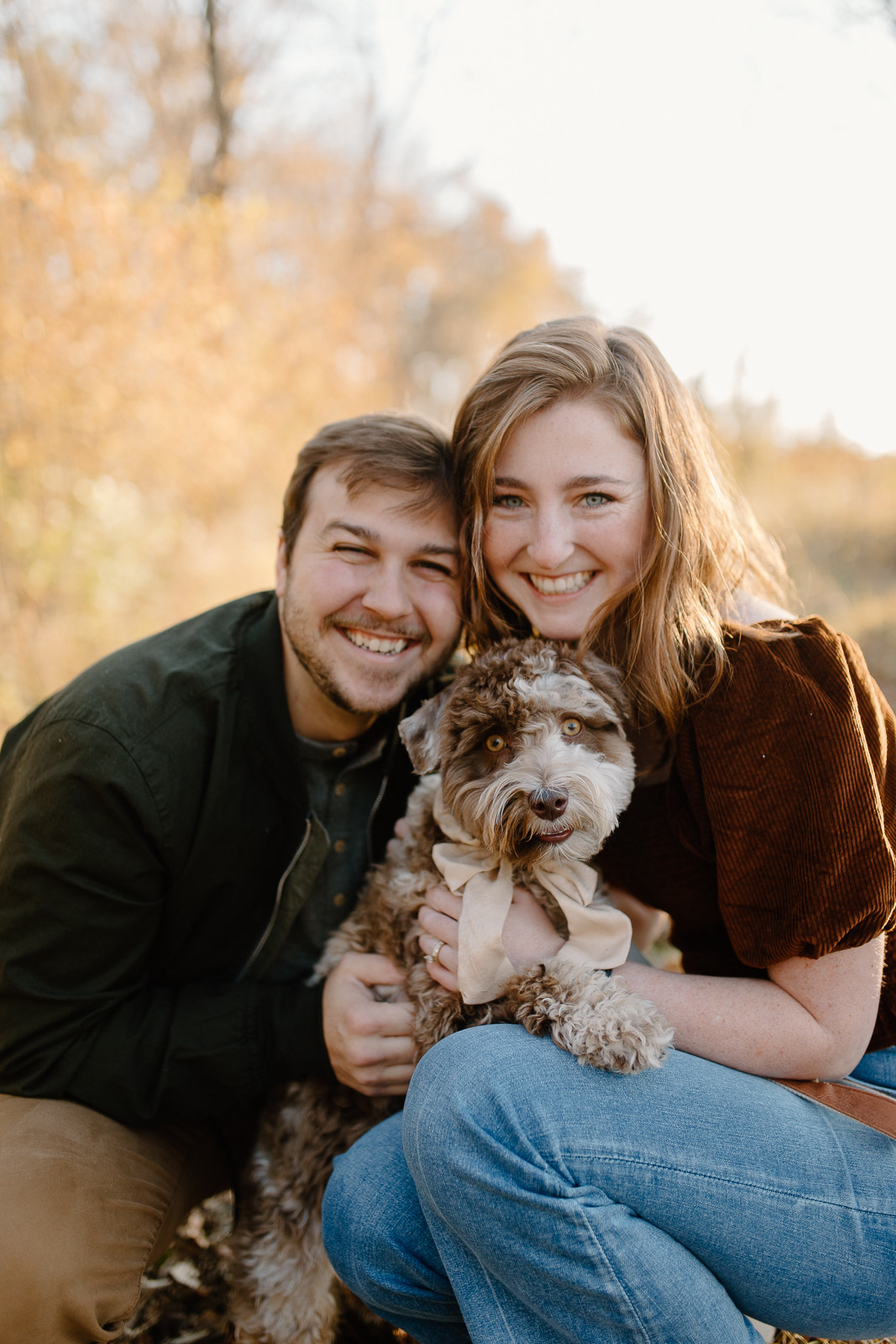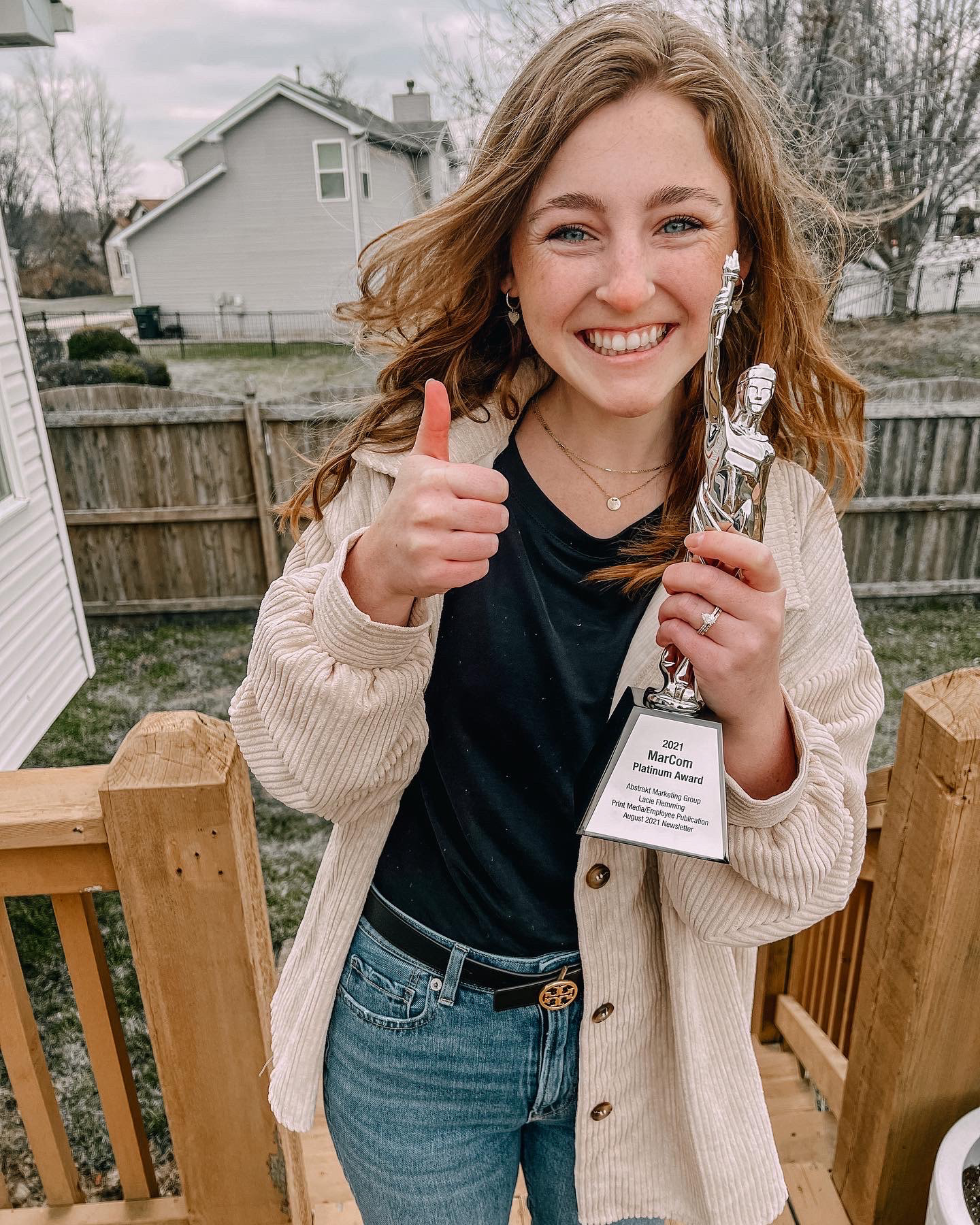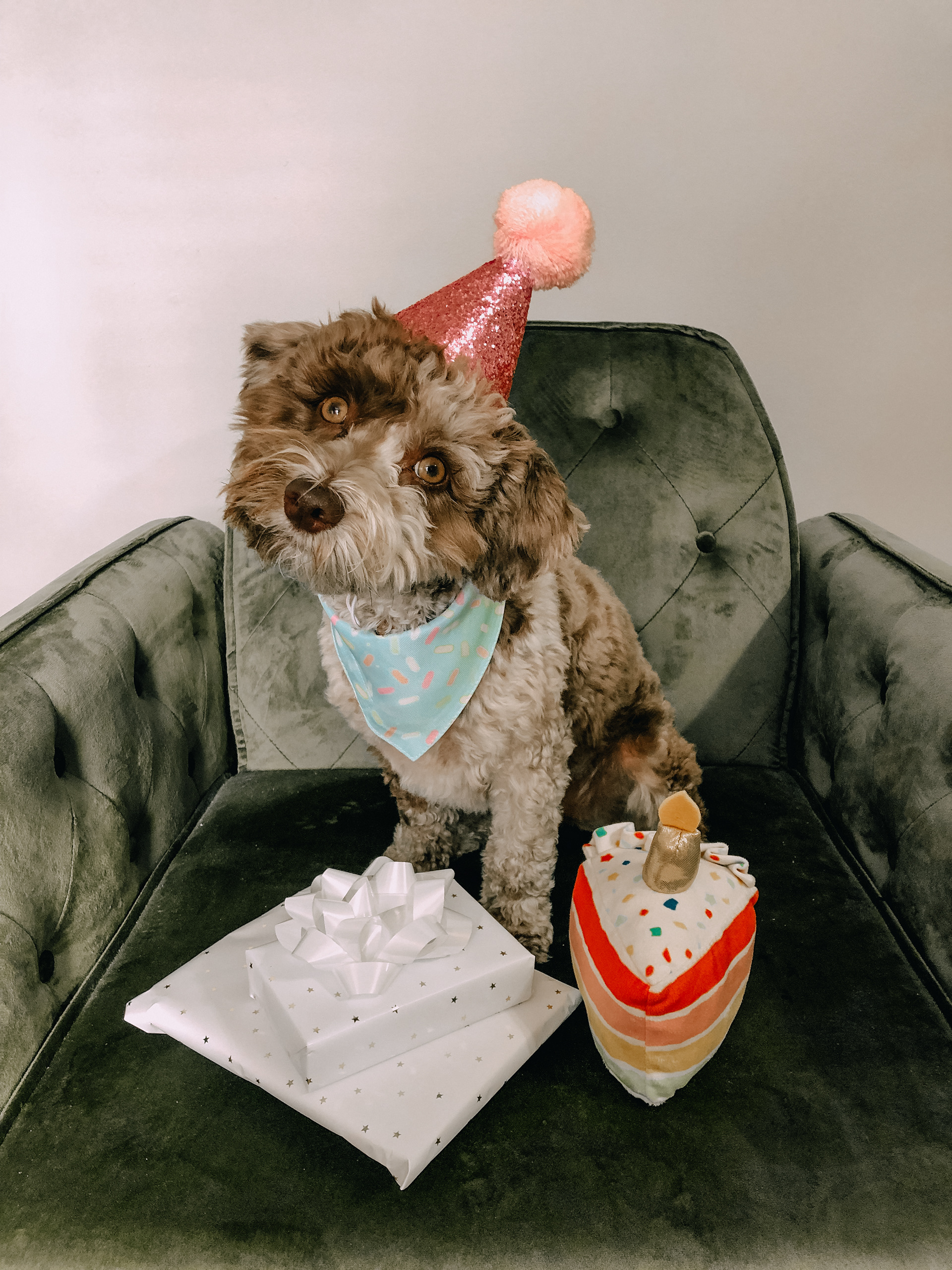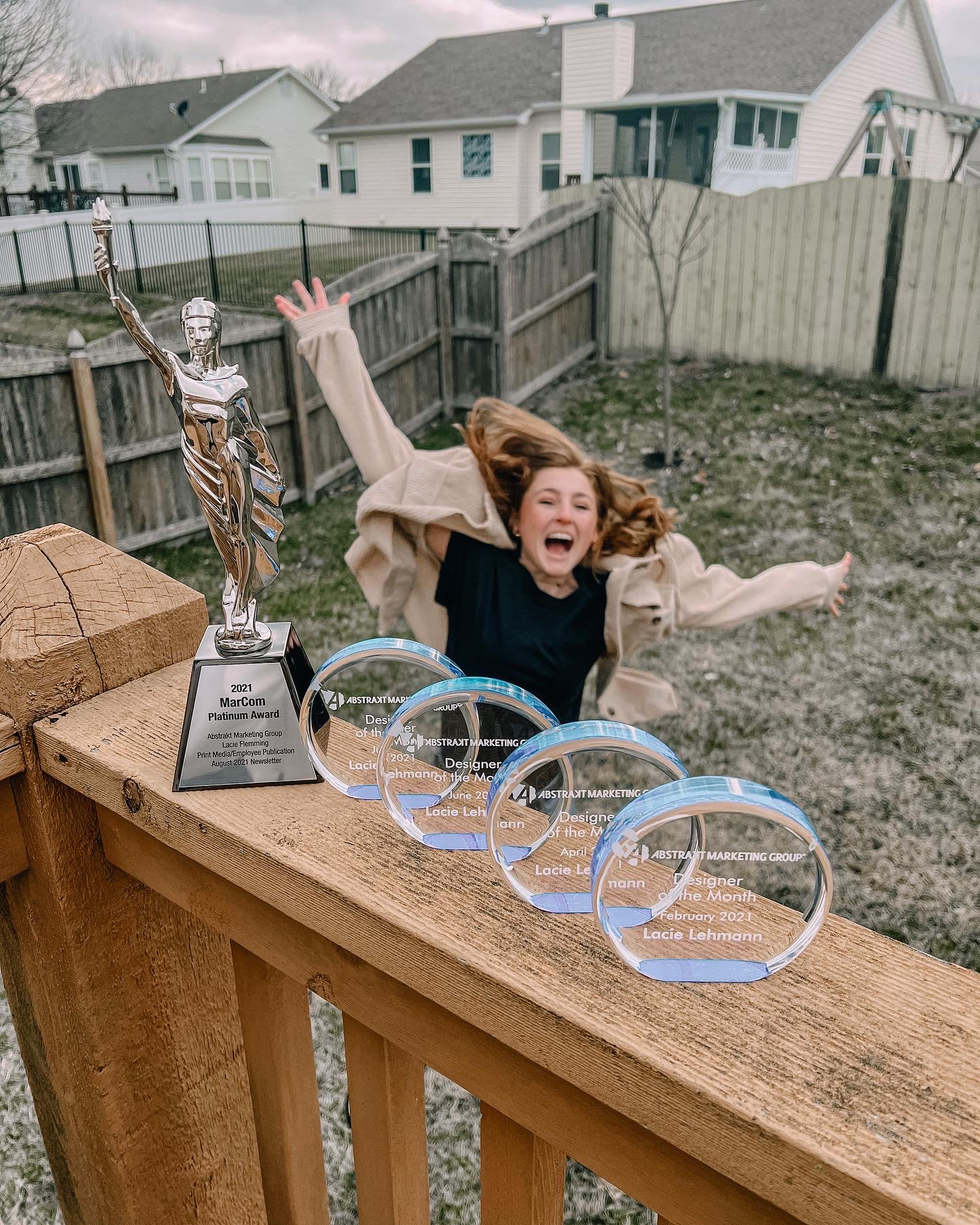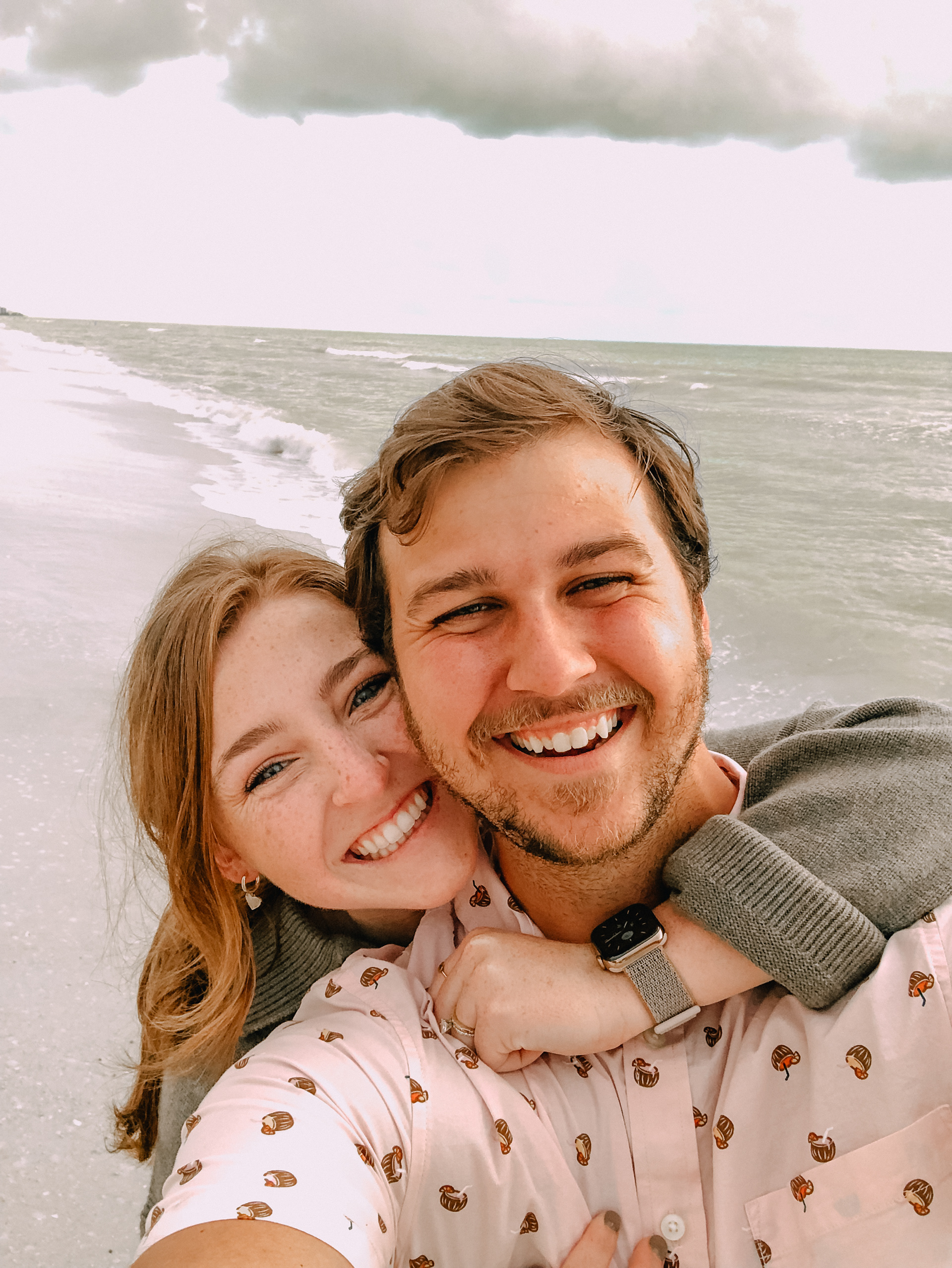 Hi, my name is Lacie Lehmann and I have a passion for creative marketing and communication solutions. I am proud of the exceptionally high standards that I have for myself and my clients. My positive "can-do" attitude, ambition, and attention to detail makes me the perfect addition to any design team or project.
My most recent achievements include being the recipient of the 2021 MarCom Platinum Award in the Print Media/Employee Publication category and receiving designer of the month in 2021 for February, April, June, and July.
I am married to the love of my life and number one goofball, Jed. We are proud dog mom+dad to Sunday (named after our favorite day of the week), the most spoiled fluff-nugget-pup there ever was.